All children ages 1 through 18 are eligible to receive free meals during the summer months at participating program sites. Individuals ages 19 through 21 who have been identified as having mental or physical disabilities and are following Individualized Education Programs (IEPs) through their current enrollment in educational programs also are eligible for free summer meals. Visit:
https://education.ohio.gov/Topics/Student-Supports/Food-and-Nutrition/Summer-Food-Service-Program
to find the Summer Food Service Site nearest you. For more information call 1-866-3-HUNGRY (486479).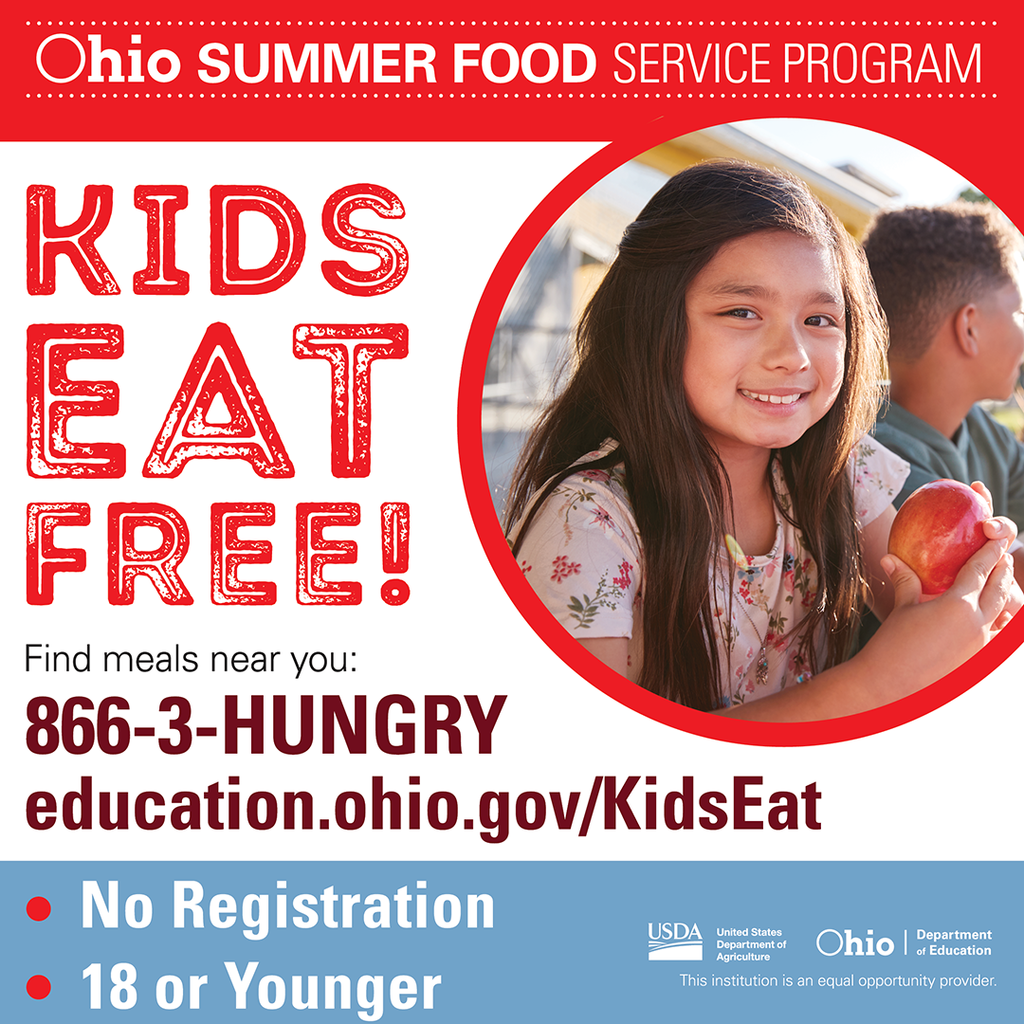 This summer, Planet Fitness wants to help you supercharge your summer and is offering a FREE summer membership for teens ages 14-19 with their High School Summer Pass™! Starting May 1, you can register at planetfitness.com/summerpass and you can start to work out for FREE May 15 – August 31. Plus, just by signing up you can help North Central Academy win $10,000 that can go towards athletic equipment, field renovations, physical fitness classes, and health and wellness classes*. We're excited to be invited to participate and hope as many students will take advantage of this as possible. Locations independently owned and operated. See club for details.NO PURCHASE NECESSARY. Open to legal residents of 50 US/DC & Canadian provinces of ON, AB, MB, SK, NB & BC, 14-19 (with parent approval if a minor). Void where prohibited. Ends 8/31/23. For Official Rules, eligibility, prize details, entry & school tier details, visit
www.pfsummerpasscontest.com
. Sponsor: Planet Fitness Holdings, LLC.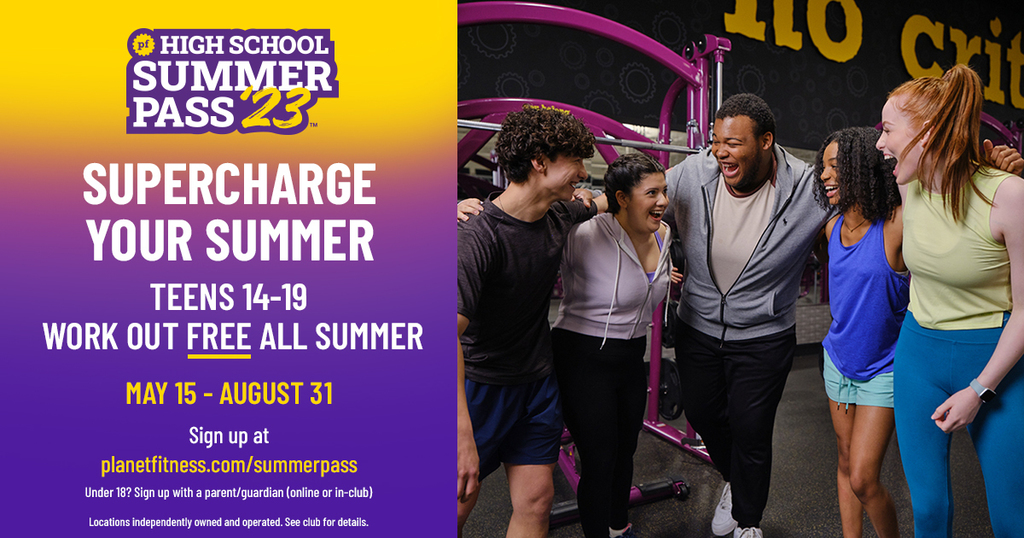 We've been working on something exciting! Stay up to date on our website, Facebook page and app for the official release! Drop your guesses in the comments with the hashtag #NCAguesswhat to tell us what you think we're up to!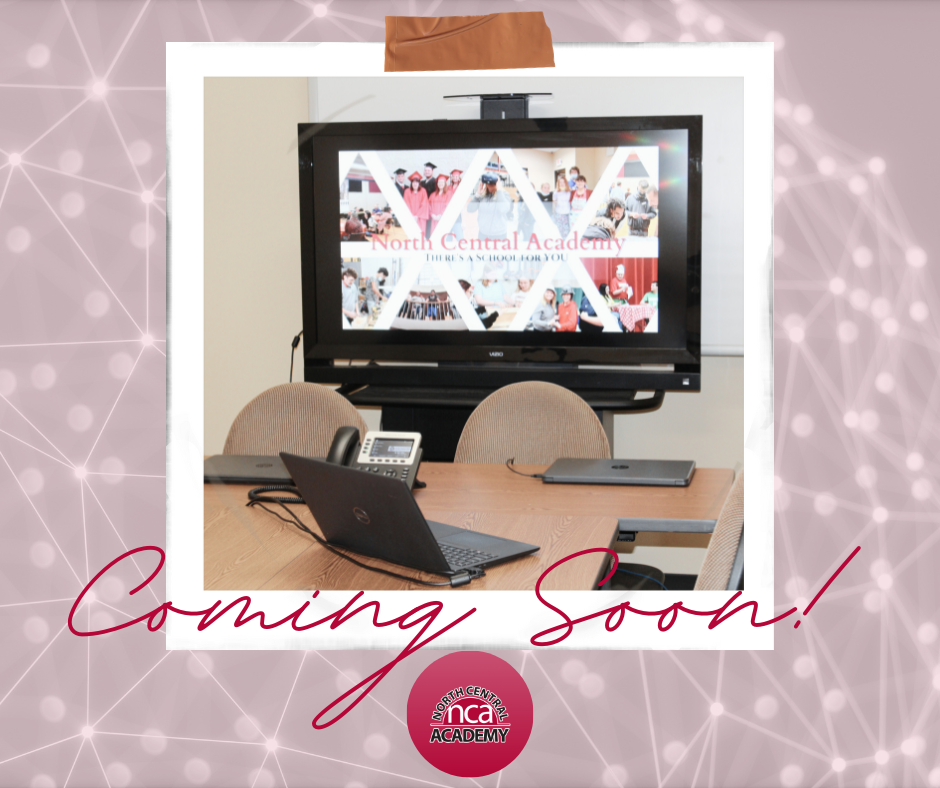 On Behalf of the Staff at North Central Academy, Congratulations Class of 2023! We look forward to sharing this evenings ceremony and celebration with you and your families! We are so proud of each of you, and look forward to seeing you begin your next chapter! #NCAAlumni #Classof2023 #Newbeginnings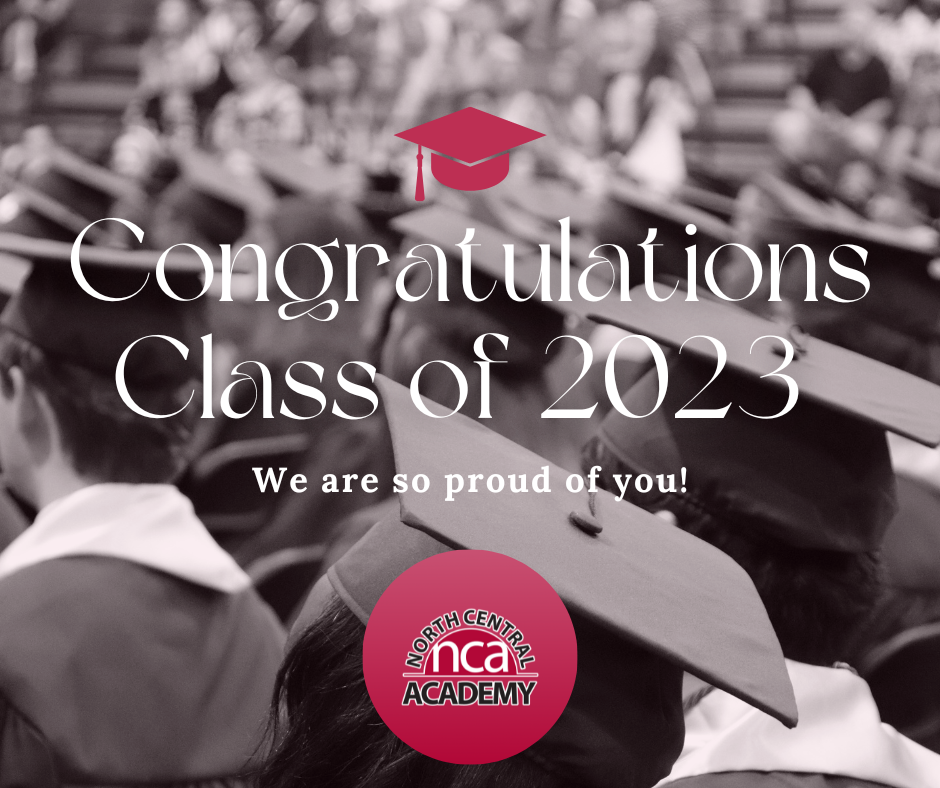 Attention NCA Students- It's time to turn in your laptops and chargers! Please bring BOTH your NCA issued Chromebook and charger Wenesday, May 24, 2023. Turn you items in during Homeroom.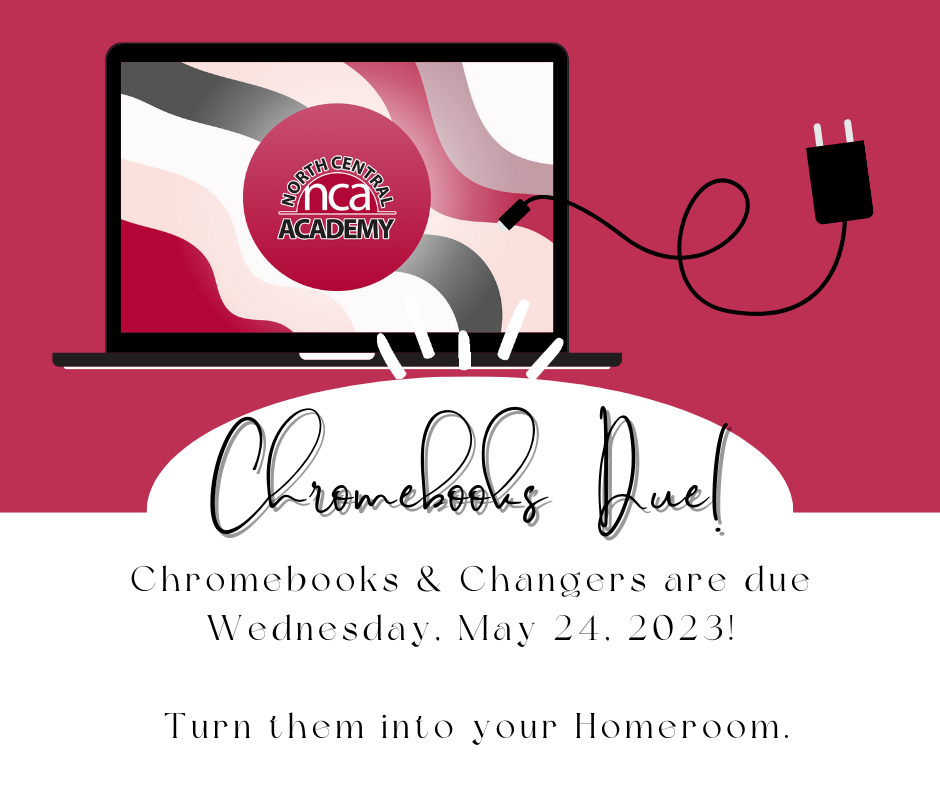 IMPORTANT GRADUATION DAY DETAILS: Rehearsal will be held on Friday, May 26, 2023 at 1:30 pm. Graduates will meet in the front lobby of North Central Academy no later than 1:25 pm for rehearsal. All graduates are to return to North Central Academy by 6:00 pm, Friday evening. All family and friends may begin seating for the commencement ceremony at 6:00 pm in the North Central Ohio Education Service Center Conference room.

Attention Class of 2023- Join us on Tuesday, May 23, 2023 at 12:00 pm to decorate your Caps for Graduation! Bring your own supplies to decorate and enjoy lunch on us! #classof2023

Wishing all of the Mother's and Mother Figures of the NCA Community a very Happy Mother's Day!

NCA Wallet prize drawings will be held Friday, May 12, beginning at 1:17 PM in the gym (6th period). Prize items will be on display in the gym beginning this afternoon, and will remain there until the drawings are complete. Tickets will be handed out based on the number of Wallet "dollars" earned. The more earned, the more tickets given. Tickets are to be placed in the cups in front of each item in order to be eligible for a chance at that prize. Tickets will be handed out in the gym prior to and during home rooms on Friday morning. Students, you must present your winning ticket in order to claim your prize, so be sure to keep your tickets in a safe location until the drawings. There will be one "special" prize drawn, which will be the final prize awarded. If you have any questions, please see Mrs. Bernard.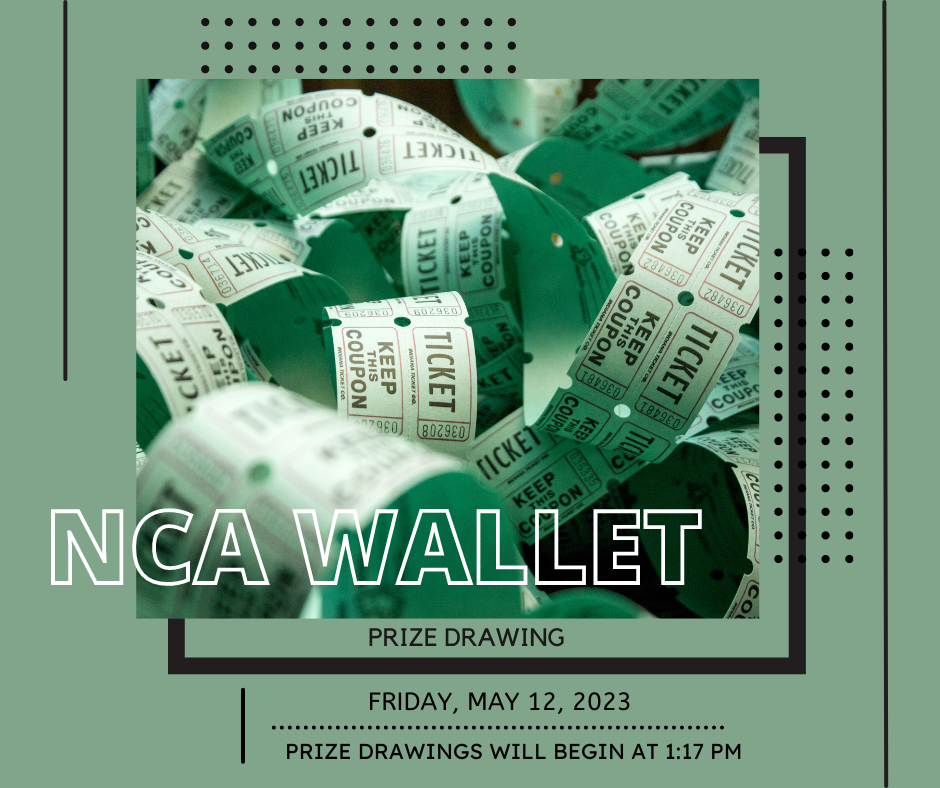 Join us on Friday, May 19, 2023 at 9:30 am for the annual NCA Talent Show! Family and Friends of NCA are welcomed and encouraged to attend! The Talent Show will be held in the NCA Gym and judges include Brian Durst, Prom Queen- Stephanie Cheney- Sigero and a mystery guest judge!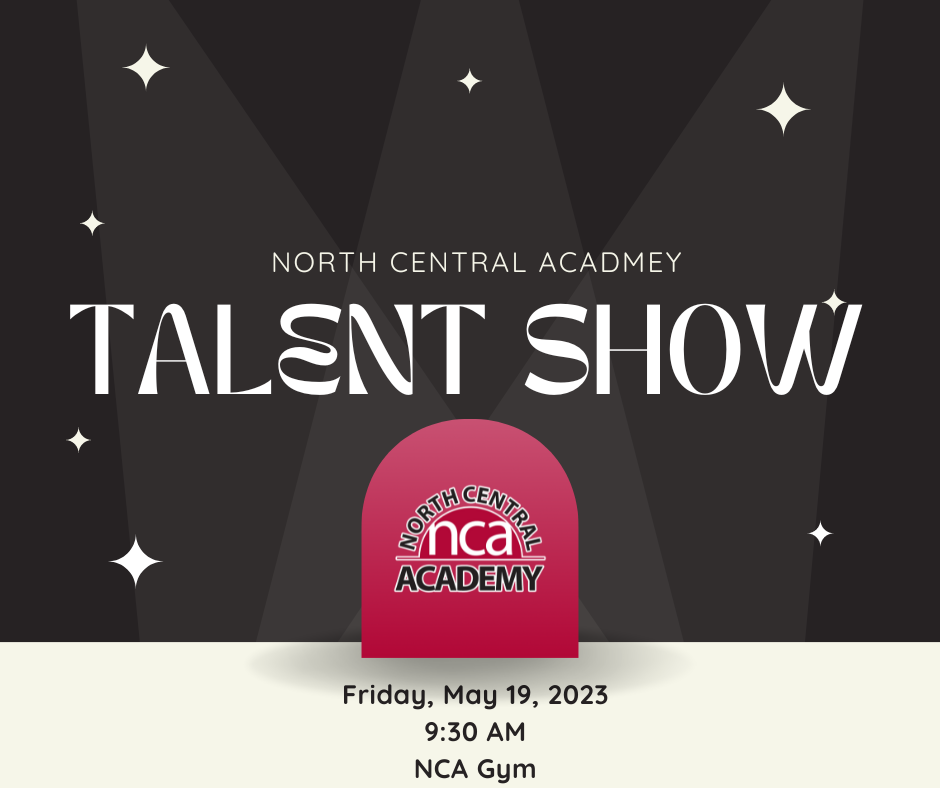 Between preparing delicious food, adhering to strict nutrition standards, and navigating student food allergies, nutrition professionals have a lot on their plate. To celebrate their hard work and commitment, we celebrate School Lunch Hero Day on May 5. This day, celebrated annually since 2013, was designated by The School Nutrition Association and Jarrett Krosoczka, author of the "Lunch Lady" graphic novel series. School Lunch Hero Day provides an opportunity for parents, students, school staff and communities to thank those who provide healthy meals to nearly 30 million of America's students each school day. Thank you Seneca County Commission on Aging for all you do for our students and our school lunch program!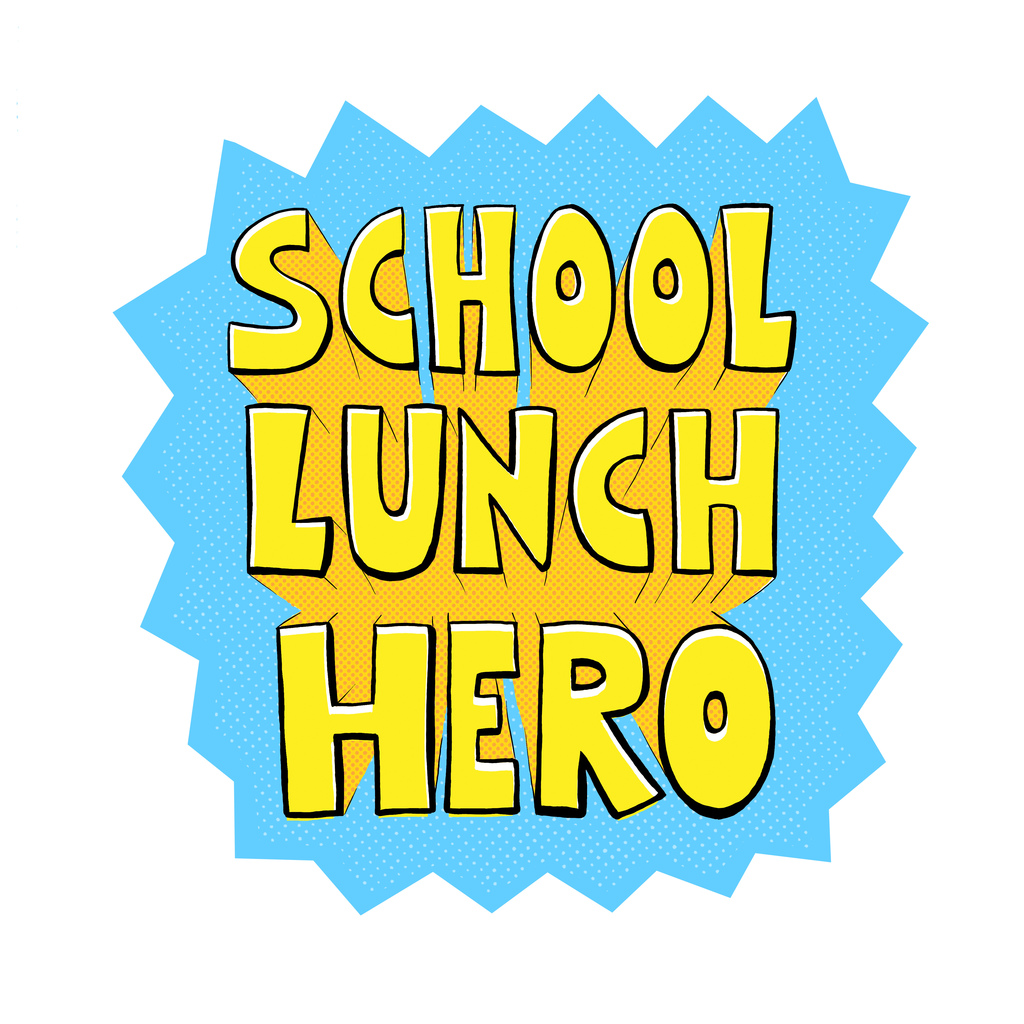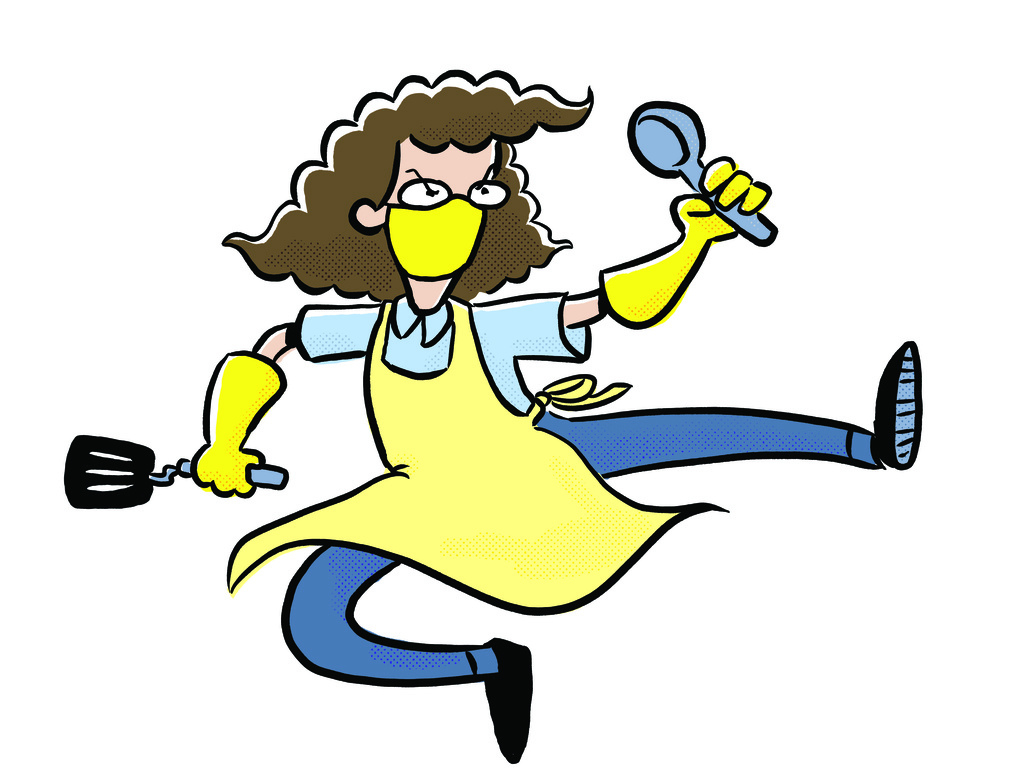 Join our friends at the Seneca County Family & Children First Council in support of the Handle with Care program for a FREE Community Kickball Game on Sunday, May 7, 2023!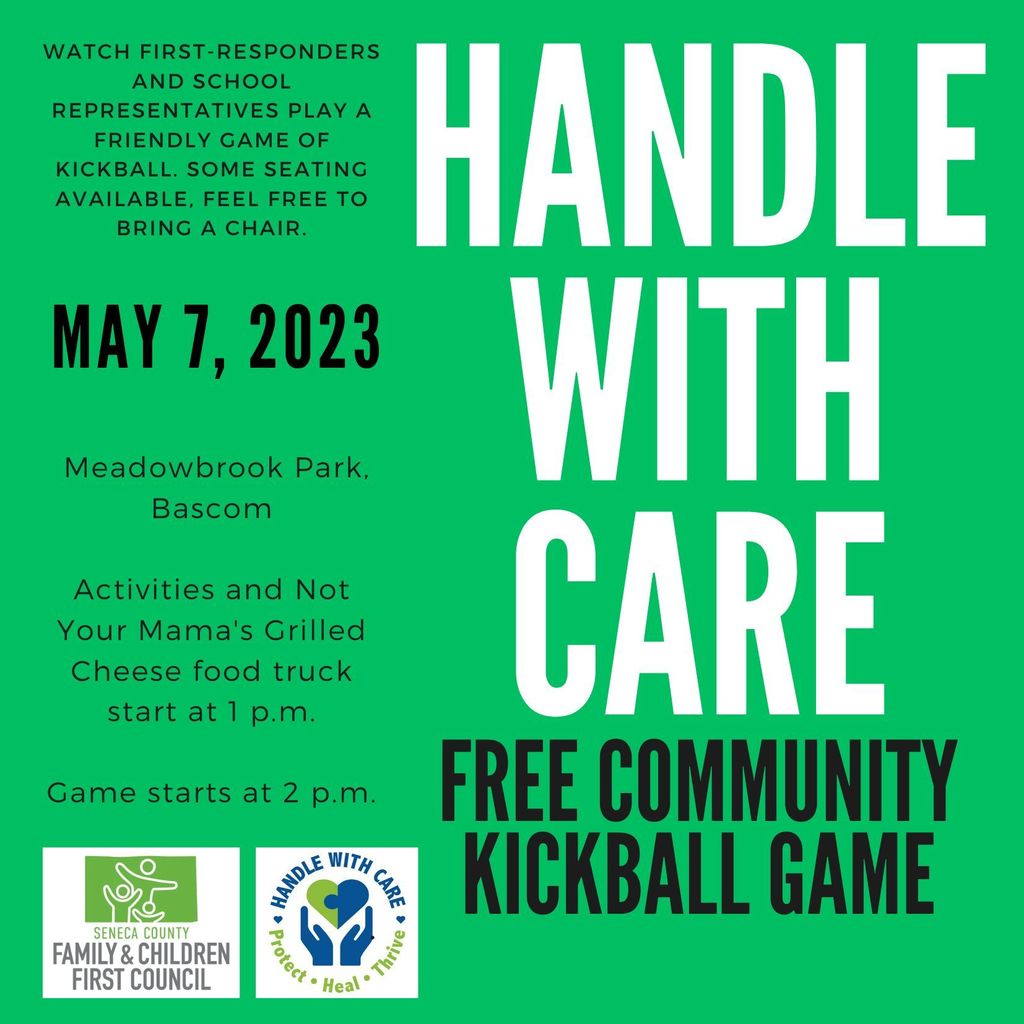 The NCA Talent Show is back! Sign up to audition at the table located in front of Mrs. Wintersteen's room. The last day to sign up for the talent show is Friday, May 5, 2023! Students who signed up will be contacted with audition times Monday, May 8, 2023. Auditions for the show will be held on Wednesday, May 10, 2023 during both 4A and 4B.

NCA Students are enjoying a day at the Toledo Mudhens game! A well deserved award for some incredible accomplishments this year!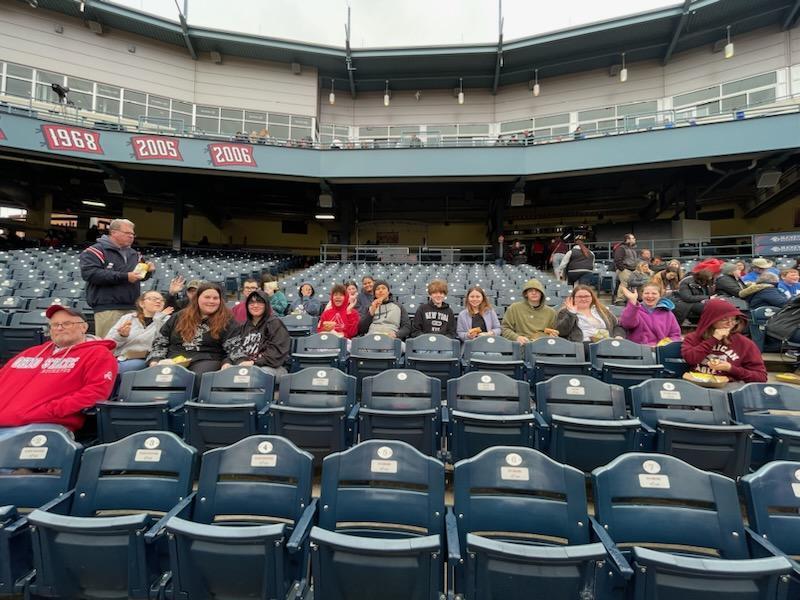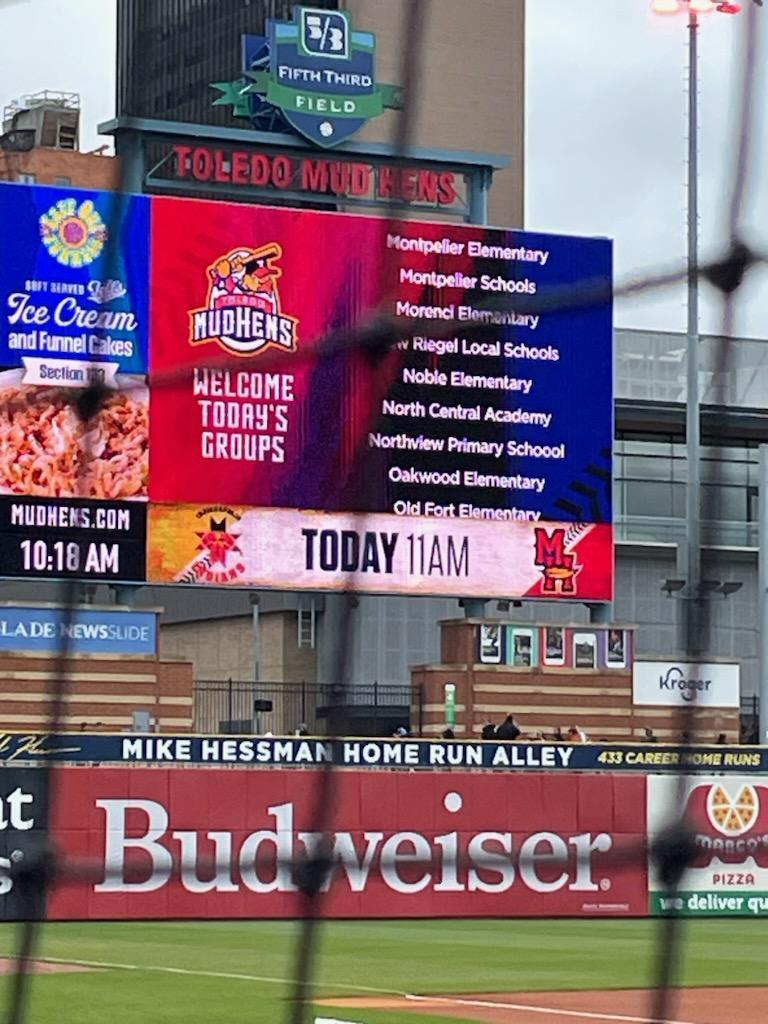 Attention NCA Students & Families: Tiffin City Schools is putting on this FREE event with guest speaker, Nathan Harmon. Here is a sneak peak into one of his presentations. Earn $20 in NCA Bucks by attending and earn $40 when your parent attends with you! Just take a selfie at the event and email it to Mrs. Rita at
rovermier@northcentralacademy.org
to get your bucks!
https://www.youtube.com/watch?v=lrQCQKGHp14

Attention Parents and Students in the Tiffin City Schools District: Transportation registration for the 2023-2024 academic year window opens TODAY Monday, May 1, 2023.

Congratulations to Rose Chavarria for successfully completing the RISE Up Customer Service and Sales course. Earning a total of 12 industry credential points through the RISE Up program! We are so proud of you, Rose!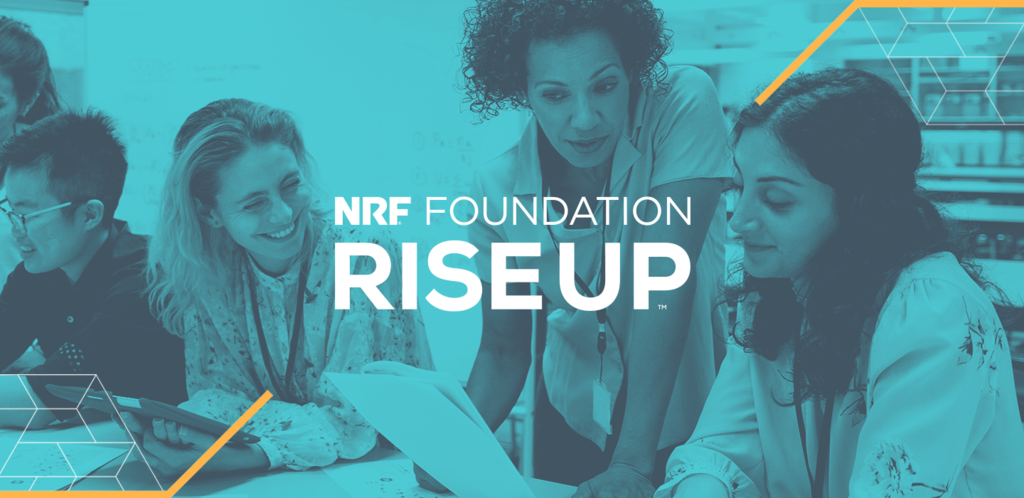 Attention Class of 2023! Senior Portraits have been extended through May 12, 2023! There are 2 session options available: 1 hour- $30 or 2 hours- $50. Please email
bfox@northcentralacdemy.org
to discussion your session details. If you have already scheduled a session and would like to further discuss the details please email Mrs. B. Fox directly. Thank you!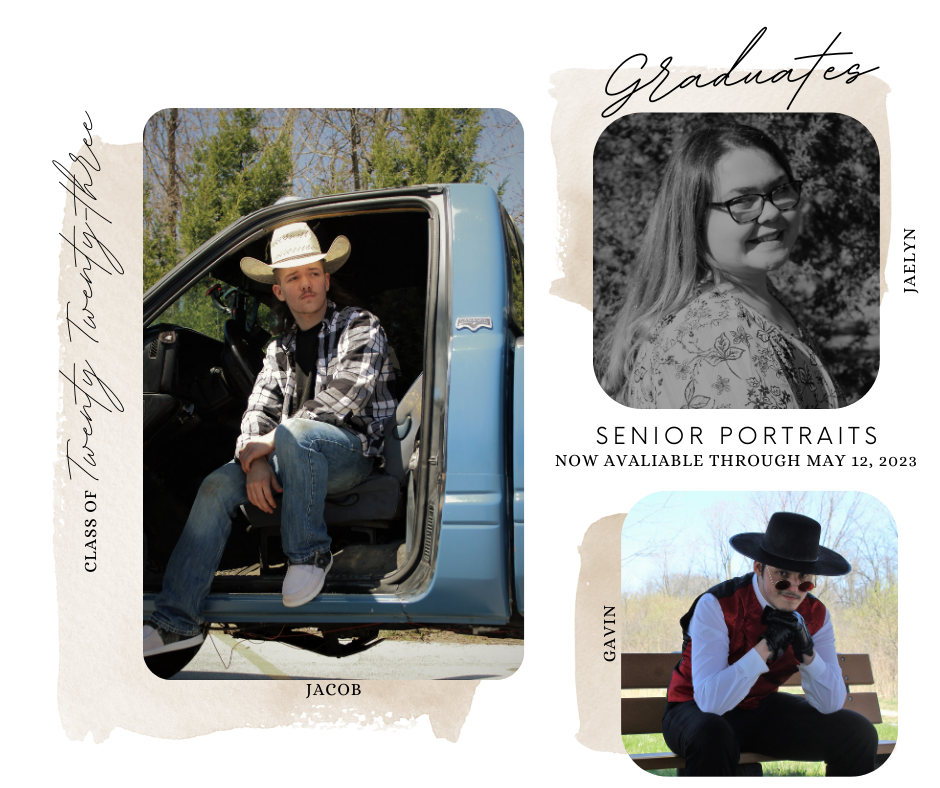 The last day to purchase Prom tickets is tomorrow, Thursday, April 27, 2023! See the front desk to make your purchase. #NCABlack&WhiteAffair

North Central Academy is thrilled to announce that two more Juniors, Kalissa Benavides and Chloe McMonigal have successfully completed the final exam for the Elder Care Certificate program as part of the High School Health Care Preceptor Pilot, a grant-funded program by the OH Dept. of Education to expand careers in healthcare. Both students have earned 4 industry recognized credential points and is due to graduate from this program in May. This program included internship hours with Autumnwood Care Center, the Elder Care Certification, and completing a Medical Terminology course. We are so proud of you Kalissa & Chloe!