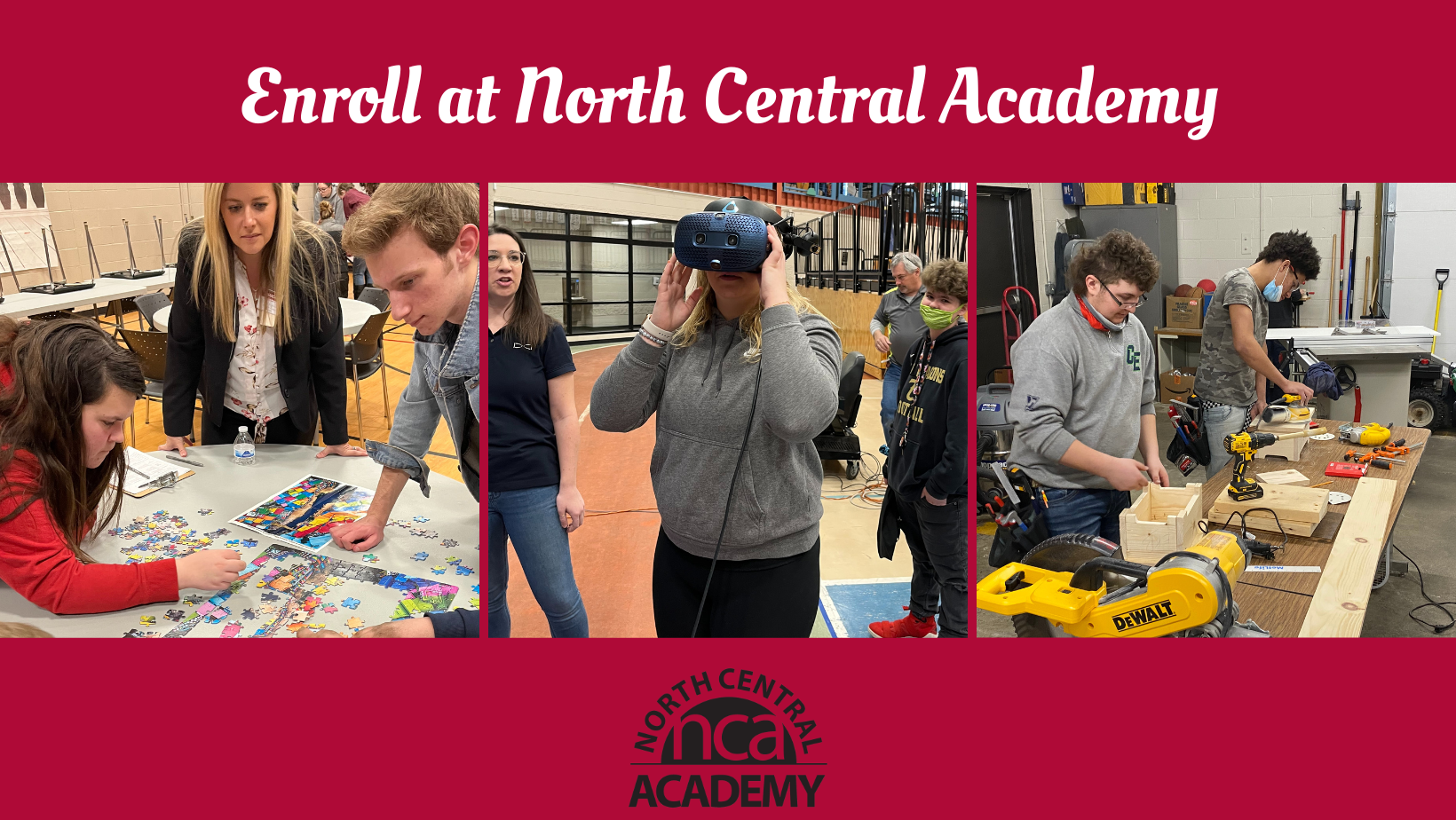 To enroll, please submit the following documentation:
North Central Academy provides:
ENROLLMENT FORM (FinalForms)

CONSENT FOR STUDENT RECORDS RELEASE – A parent/guardian must sign a consent form that allows North Central Academy to request the student's records from the previous school attended. NCA will use this form to obtain your child's transcript from the previous school. This document is located within FinalForms.
Parent/Guardian provides:
PROOF OF RESIDENCY – Must be a utility bill, (gas, electric or water) a copy of a current lease or a mortgage statement only

BIRTH CERTIFICATE – A copy of the student's birth certificate. A copy of a baptismal certificate, passport or naturalization papers are acceptable in lieu of a birth certificate

IMMUNIZATION HISTORY – Under the Ohio Revised Code, the parent or legal guardian is required to submit written evidence that his/her child has had all the required immunizations. It is the parent's or guardian's responsibility to furnish this information. An exemption form will be made available for those parents who have elected not to have their children receive the immunizations.

COPY OF CUSTODY ORDER OR DIVORCE DECREE – (if applicable) – Under the Ohio Revised Code, proof of custody MUST be presented for any student for which custody has been determined by a court. Please provide adoption papers or other guardianship documents. If you have had a recent name change, please provide the appropriate documentation for that as well.

SPECIAL NEEDS DOCUMENTATION (if applicable) – Please provide a copy of the most recent Individualized Education Plan (IEP) and Multi-factor Evaluation (MFE).